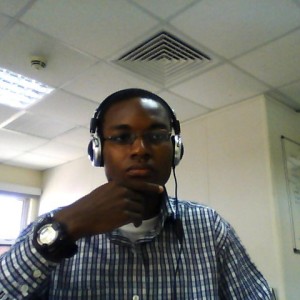 I am a software engineer with a strong electrical/electronics engineering background who likes to push the limits of my curiosity; I love asking the universe the "why" question. I believe that only by exploring new ways of solving a challenge do we improve our understanding of it and hence improve on our skill-set and knowledge base. I love taking on challenges (I refuse to see problems but challenges) because they provide opportunities for learning.
Hi there! Welcome to my life. I seem to be very busy these days as I love getting myself involved in big projects. I live in Port Harcourt, Nigeria and work as a software engineering consultant for an oil servicing company here. I hope to one-day become a digital nomad like Peter Levis of Nomad List.
I have over six years of experience in a variety of front-end and back-end technologies dating back to my undergrad days, some of which include: C, Java, JavaScript, Jquery, HTML + CSS, PHP and more recently C#. I have sound knowledge of software complexities and experience in developing enterprise software. I am self motivated and focused; I believe in upholding excellence and making it reflex in every project I am part of. Excellence is my watchword…
I love being part of big, challenging projects where I can apply and develop my creative/technical competencies, set and meet goals. That's me in a nutshell.
One more thing, I am very opened to new ideas and if you would like to get in touch with me, don't hesitate to do so.
To find out more about me, check me out on PenMeNow (stopped development on it mid 2014):
http://www.penmenow.com/oseme
And yes, I was one of the creators/developers of PenMeNow back in my undergrad days

:
http://www.penmenow.com/articles/theteam
you can also check out my other blog (you will definitely find some interesting post in there

) – i know i haven't updated it since my University days

, i haven't had the time, these days I am always working on new projects every now and then…

On Blogger: https://gigafreq.blogspot.com.ng/
Yours Truly,
Odigie Oseme U. – Software Engineer
Phone: +2348081624812
Email: oseme.odigie@gmail.com
LinkedIn Profile: http://lnkd.in/D2Xrp6